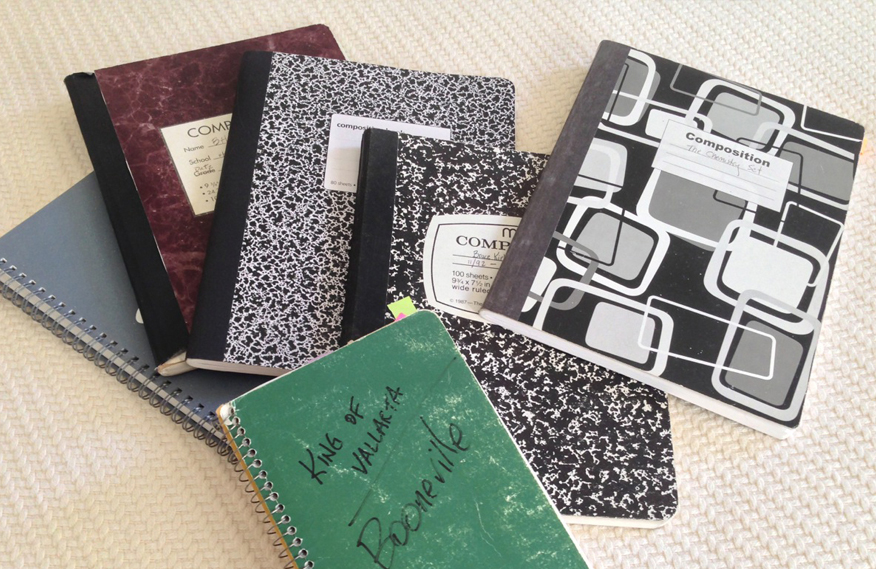 25 Oct

It All Starts with a Single Idea

This is a photo of my journals. The oldest one dates back 25 years. I know I have some that are more ancient but they didn't make the photo shoot. For me books grow from ideas I write down in my journals. (Please don't refer to them as "diaries". Women can write in their diaries; men use journals!).

Eventually, when the idea solidifies I transfer it to it's own notebook. You'll see on the green notebook in the shot, the title of my next novel, Booneville, actually started out as a book called The King of Vallarta. Not a bad title but the scene in the book shifted from Mexico to Iowa, hence the name change.

Booneville actually sparked from a conversation I had with my best friend from high school. He was going through a divorce and some of the things his wife did before the breakup sounded to me like the seeds of a novel. In honor of his contribution to my book, my hero shares my friend's last name.

That notebook is pretty worn. I started that book around 2009. Now that I'm writing fulltime, though, it won't take me six years to write the next one. In fact, it took about six months to finish my non-fiction books of essays.

Check back soon to this site to see when both will be available. Just be forewarned—the titles may change again.