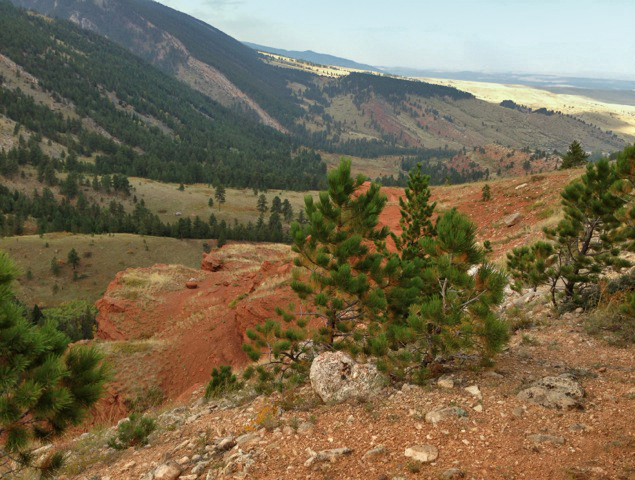 14 Sep

Shadow Valley

I walk through the same valley every single day. It's like Bill Murray in Groundhog Day. Same thing, day after day. It's a stretch of metaphorical road paved by fear. A fear that I've lost something I may never recover.

This valley casts shadows, blocking the sun and its warmth. The wind whips through, hell bent for parts unknown. Burns your eyes and chills your bones. And it's always a headwind.

But there will come a day.

This is not a lush, green, wide valley with neighboring hills far, far away. It's steep, V-cut, with sheer walls, steep cliffs. No rich river valley with cooling waters. It's dry, barren. Maybe a river once ran through it, slicing and carving the land. But now all I see is the debris left behind—words uttered haphazardly or unspoken, mute—boulders and rocks with jagged little edges littering the path.

Even though I walk through the valley… 

But it's my valley—it's my path, my journey. There is no detour around it, no exit to avoid it. I have to go through this valley—this one—to get to the other side.

Once, I thought I was lost in this valley. Abandoned, with no canteen, no map. I wanted to retreat, backtrack, skedaddle, take it all back. Regrets. Get out, lickety-split. Rather, run like hell backwards.

But back is not an option. Back there is the past. Through there is the future. I have to go through, not back.

Sometimes the valley seems like it will go on forever. Every time it looks like it will open up to the other side, it closes down again. Another twist, another corner, and the valley persists—obstinate, stubborn.

My feet hurt. My back aches. My soul moans. My heart breaks. And yet, more valley. Always more valley.

But the valley is only sometimes—I'm not in it always! Not all day long. It's scary down in this valley. Fear can overcome me—simmering, like a teakettle poised to bubble and boil—and frustration or anger come whistling out.

But there will come a day.

I will fear no evil, for you are with me…

The only saving grace is that I am not alone in this valley. God is with me. His rod, for protection, and his staff, for guidance, comfort me. I won't die—not now, not here—not in this valley. God leads me through. I'll be okay. I'll come out the other side.

I may stumble and fall, maybe even get hurt. But I'm hurt bad now, so I don't fear more hurt. I don't want more hurt and I don't wallow in it. It's just there, like an old man's skin cut that won't close up.

If ever I would think that the valley might never end, He is there. If ever I would fear the valley and all its danger and pain, He is there. If ever I would lose sight of the other side, God is there.

There will come a day! Halleluiah!