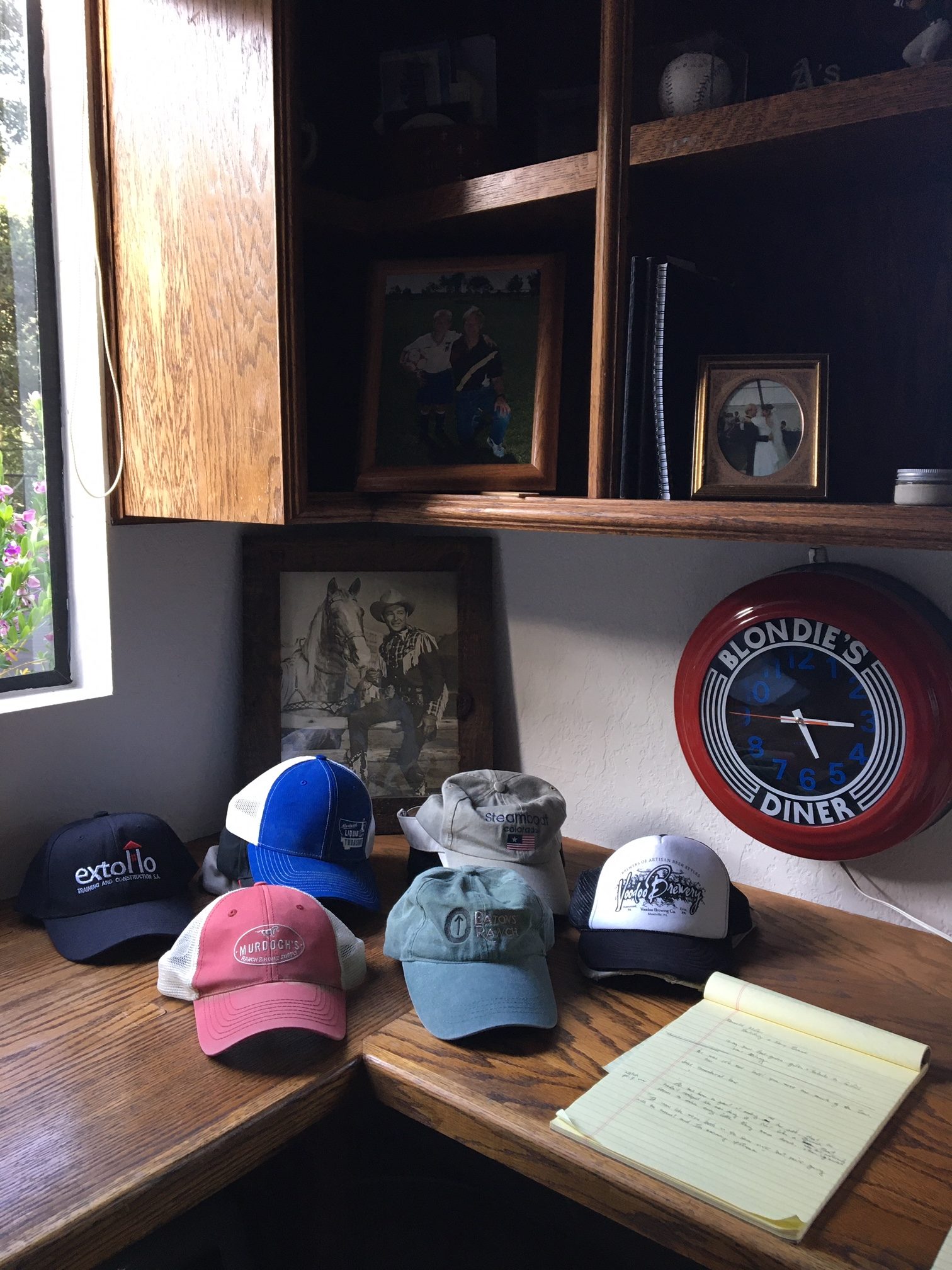 04 Apr

Six Steps to Settle In
Six Steps to Settle In
I'm settling in.
Don't get me wrong, I entered and embraced anxiousness three weeks ago. Hit upside the head with uncertainty, I immediately became jittery. My routine got monkey wrenched out of whack. My spirits joined the plunge right alongside the Dow Jones. Total discombobulation. (I know I've never written a longer word—and I take those small successes, like expansive word use, to illustrate my about face).
Now that I've made friends with uncertainty—not like buddy/buddy but more like guy who cuts your lawn twice a month—I'm settling in and thriving.
How? Glad you asked.
I listen to voices that affirm.
Many voices today scare me—and for the first week or so of this captivity, I listened. Then, I stopped. Now I listen to the two most important voices in my life. God's and my wife Nancy's. I imagine God chuckling now, saying "And you thought you were in control." I know he is, and he tells me repeatedly to trust him and love him and he'll take care of me. My wife is the logical side of our team. I can be up and down and sideways, and she's even keel. Practical, sound, cautious—all good things right now. Find voices that affirm and love you. Skip the ones that sound like the boogeyman.
I'm learning new stuff.
I figured out how to remove old linoleum. Now if I can get the old glue up, I'm golden. We love Instacart, but zoom, not always as easy as it looks. I learning to give up "stinginess" for Lent (for a Scotsman, that can be new), so the guy who delivered fresh beer from the brewery down the street got a $10 tip for a $20 tab. I'm working on my next book and my editor is teaching me to write realistic women. I don't always think like a woman, but now I have to time to craft, and rewrite, and edit—and rewrite it all again. So, take the time now to develop the patience to keep learning. Imagine the possibilities.
I read.
Since I'm writing fiction now, I'm reading mostly fiction. My friend Debbie gave me a book recently that she's read twice. Great endorsement. It's Pat Conroy's Beach Music. Exactly 800 pages. (He probably didn't plan that). I'm certain I haven't read an 800-page book since Stephen King cranked out blockbusters while hopped up on cocaine and tallboys. It's brilliant and although it meanders a bit—what 800-pound beast doesn't? —it's an amazing ride from Nazi Germany to Vietnam and South Carolina.
Now I can't put down The Dutch House by Ann Patchett. Don't give away the ending, please! So, find books that take you away and if they portray life realistically, bombastically, or passionately, then you'll realize you can leave your current cell room for different worlds.
I quit blaming.
This is a lesson I re-learn often. If you assign blame to somebody else for whatever is happening in your life, you now have an outlet for your anger. If you quit blaming, anger has no place to settle, so it can disappear like the morning fog. I don't blame the Chinese, Trump, the Democrats, the Republicans, the media, capitalism, the My Pillow guy, Fox News, preachers, bats, or Putin. (Well, in all honesty, I'm not totally absolving the Russians until we get all the facts! Insert smiley face here).
I figure…you're on my side, and I'm on yours—no matter who you are and which side you're on. Read that last sentence again, because you might have to re-learn the lesson, too.
I call friends.
I'm blessed with lots of friends who like to laugh. Jeneane, Rita, Vicki, Rhona, Rusty—the list goes on. I call them and we laugh together. If I haven't called you, you're on my list, but you can call me, too. Here's my mobile phone number: 925.699.0260. I text, too. Get calling.
I watch old movies and Jim Gaffigan comedy specials.
I already have enough reality in my life, thank you very much. I watch old movies, like screwball comedies and westerns. I don't give a hoot about production values or cinematography at the moment. Comedies make me laugh. Old westerns hold me tight because there's a good guy and a bad guy and the good guy wins. Most of the time, he gets the girl, too. In these uncertain times, that's like money in the bank. And Jim Gaffigan? Good, clean humor. He cracks me up.
Hope this helps. I have a few other ways I'm thriving, but you may have to call me to find out what they are.