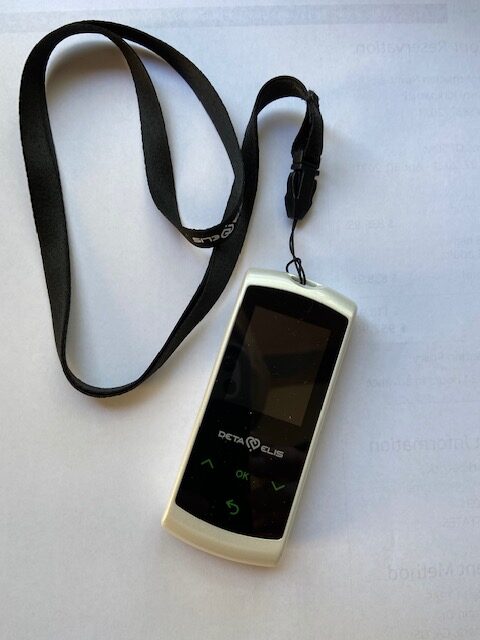 16 Apr

A Little Arthritis and more news

Troublesome Diagnosis

When after several years of pain in my legs brought on by bike riding, I finally visited my doctor. I wanted him to write a prescription for physical therapy—I'd tried most everything else. He said, fine, but let's get an X-ray just to see what else may be going on. What the film revealed was arthritis. The doc gave me little hope and only pain medication as a treatment. But I knew better than to only trust mainstream medical experts. Here are a few things I did outside the options of operation or medication.
I gave up my bicycle: no sense continuing to inflict myself with pain. And I said sorry to my legs and hips for the abuse.
I had my chiropractor read the x-rays. "Not so bad for a man your age. Let's make sure your hips are aligned and working well." Love my chiropractor.
I kept up with my physical therapy and still practice several strengthening and lengthening (stretching) exercises to keep me strong and flexible. (At least as much as I can for a man my age, 69).
Then, I bought a bio-resonance device from Russia. (It allows the body to regain its best vibration, in simple terms). Yep, I invested in a therapy not approved for use in the U.S. for medical purposes. I know, it's way out of the box. But it's gotten great reviews…and why shouldn't I go for it if it's got a chance to help me.
I'm not taking this diagnosis lying down. I brought all my knowledge, trusted experts in alternative care, and money to find the right solution for this lovely body of mine. Here are a few lessons I learned.
One opinion does NOT make a diagnosis. And even if the diagnosis is close to accurate, the treatment can dramatically differ from one practitioner to another. Don't you owe it to yourself to find what will work best for your body?
Alternative medicine may help. I'm lucky that I've lived in California my entire adult life, where alternative remedies flourish. Do your research, ask around for another opinion, seek out what may not be offered by your AMA-indoctrinated doc. It's your choice; you can still try the regular treatment after you look at what else may help.
You are unique—seek your own path to health. The human body has an amazing ability to heal itself. I've never been big on drugs. I'm always looking for better alternatives. The few times I've been operated on in my life…well, let's just say, my body didn't like going under the knife. It still hurts.
Point: Maybe God tells us through our bodies the path he wants us to be on. So many times, we resist the message. Is it time for you to listen, take heed, and change the path?
Links I Like
The Flag's current events newsletter. Even though this may sound right-leaning or conservative, this political newsletter offers both sides of issues in a refreshingly nonpartisan way. I always learn how people different than me think about issues like: China, vaccines, corporate tax rates, gun control—all discussed in the past week or so. Don't just listen to those that think like you do. How are you going to learn anything that way?
I'm Listening to…
Stick Figure.  I may be way late to this reggae artist, but if you like soft, melodic, catchy reggae without the discordance of rap or ska, check it out. Think Bob Marley meets James Taylor!
I'm Written…
Bible study discussion questions, four or five per chapter, for my book Lumberjack Jesus. Some folks are using it as a weekly devotional in a small group setting. I'm planning to reissue the book eventually, but in the meantime, if you'd like a PDF of the questions, send me an email: [email protected]
Did you know?
There is a Center for Plain Language? It's a nongovernmental organization that sometimes acts as the outside muscle, shaming bureaucracies that overwhelm with acronyms and multisyllabic words. A loose network of jargon critics, crusaders for clarity and gatekeepers of grammar, they regularly invoke the little-known Plain Writing Act signed into law early in the Obama era. As they do, they nudge a government predisposed to over-complication and incomprehensibility toward making sense.
Now, we just need something similar for politicians!
What I'm Reading
Run by Anne Patchett, the author of The Dutch House. Love me some Anne Patchett.
Zeitoun by Dave Eggers. A fascinating story of Hurricane Katrina and the Syrian-American who got swept away in the aftermath of over-policing that followed.
Of This I'm Certain
Holding onto unforgiveness is toxic—for you. You might not know how those toxic feelings held inside may fester into something worse. We don't forgive those people who have done bad things to us for their sake. We forgive for oursake. Let go. Forgive them. Move on.
My 1st world problems began…
…When I had to give up my king-sized bed. But that's a story for another newsletter.
Feel Free
To forward this email to others. If they want to sign up for future newsletters, they can do that here.