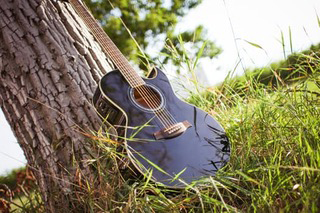 14 Jan

Disco in Heaven

I don't think about heaven enough. From all speculation and a few reports from those who almost made it, heaven's a pretty neat place.

Today I was wondering whether there are men's groups or women's bible studies in Heaven. Maybe Jesus breaks bread with men every week or the Virgin Mary gathers the women. How cool would that be?

I bet Jesus doesn't meet with his compadres like earthly men's groups. He probably meets at a decent hour of the day, not at 6 AM like most down here. If there's even a calculation called "time" in Heaven. Maybe it's always your favorite time of day in the place where clocks don't matter. For me, that would be about 10:30 in the morning. Sweet.

And if Jesus does have a men's group, do you bring your Bible or do you automatically have the Bible memorized when you get there?

"Please turn to 1 Corinthians," He might say and like a heads-up display in cars, it materializes in your vision, floating in air right in front of you. Maybe you blink once to flip the page. Awesome.

I also wonder about music in Heaven. I'm not buying that image of harps dominating the song scene. In my ethereal world, there's gotta be guitars. You probably know all your favorite songs by heart, too. Because I'm pretty sure you won't need Google to check the lyrics. I mean, God's there, and He's the original Google—He knows everything. So you just "Goddle" it—ask God.

I can see myself with my heavenly chore—probably sweeping the welcome mat at a pearly gate—whistling a Bee Gees song.

"Staying alive, staying alive, uh, uh, uh, uh, uh, staying aliiiiive."

Of course, that's a big stretch. They might not even allow disco in Heaven! Can it possibly get any better than that?!