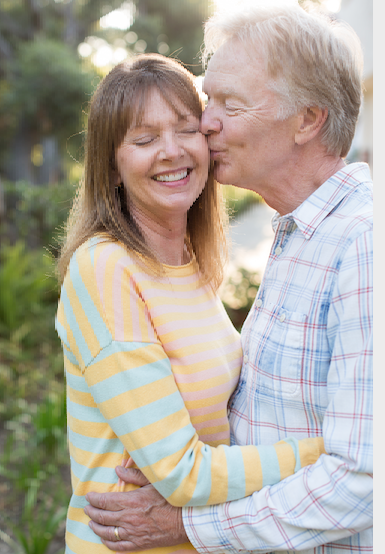 08 Dec

The Light and the Dark

As my year winds down, I'm excited for the various projects I'm working on that will take me boldly into next year and beyond. (I mixed a little Buzz Lightyear with Captain Kirk there; did you get it?).

I'm outlining my next novel and I can see colorful glimpses of the story that excite me. (Like who turns out to be the hero? It's rarely who I think it will be when I begin a book). I'm working with my church in a new leadership role as we expand our ministry in Santa Barbara, and it's filled with delivery vans full of possibilities. Our non-profit in Haiti, Extollo International, is ready to launch new initiatives that will create hope and a future for the people of the island. All good things. Bright spots.

And yet, I still find it easy to slip into despair about where the world hovers right now. I don't need to list the dark spots we all face—you get bombarded with those every day.

The Light and the Dark. Let's focus on the Light.

Here are a few ideas to keep your eyes on the brightness that the future may bring.

Turn off the news for the month of December. You've probably figured out by now that most news outlets don't report GOOD news. It's the BAD news that keeps you coming back for more. So, turn it off; it'll be there if you decide to return in January. If. You may be amazed at how good you feel when you don't listen to bad news all the time.

Plan something fun for 2022. Plan a vacation, a visit, an excursion, a day trip…something for next year. The feeling of excitement for something new will enliven and revive you. It doesn't have to be long or expensive, just extra-ordinary. We've all had enough of the ordinary the past two years.

Thank 3 people who contributed to your life this year. Call, write a letter, a text, an email, or better yet, visit three people and tell them how much you appreciated that they were in your life this year. It will make them feel wonderful, improve your relationship with them, and spark gratitude in you. The feel-good trifecta.

This Christmas give a gift you don't normally give. Don't give money or presents, give your time. Who in your life needs your time, your expertise, or your help? And make the offer, without expecting a gift in return. Your benefit will be seeing them succeed. Could be as simple as listening to a problem; or inspecting car tires to see if they need replacing; or recommending a website or link that inspired or informed you. Spend your time contributing to somebody else.

Get outside and renew. I know what you're thinking: Bruce lives in Southern California, easy for him to say! But we all can get outside and enjoy nature: go for a walk, meditate on God's universe, listen to nature (even if it's a howling wind or snowstorm). It's peaceful outside, away from the news, the computer, the to do list, the coffee pot. Breath deep and encourage expectations of goodness, wellness, and health to enter with the onrushing air.

Trust God just a little more right now. Think of one thing—a relationship, a worry, a nagging doubt, a body pain, a confusion, a threat, a sadness—something you haven't resolved this year. And give it to God. He's in charge of the universe anyway and He already knows about it. He's bigger and better than you think. Let go, let Him. What's the one thing you can give him? Then simply trust that He'll make it better. Amen, huh?

"…the darkness is passing and the true light is already shining." 1 John 2:8b

Have a very Merry Christmas and a Healthy, Happy New Year.